Berlin artist uses 99 phones to trick Google into traffic jam alert
Google Maps diverts road users after mistaking cartload of phones for huge traffic cluster
Mon 3 Feb 2020 16.05 GMTLast modified on Mon 3 Feb 2020 17.50 GMT
Shares1649
A Berlin-based artist managed to create a traffic jam on one of the main bridges across the Spree with nothing but a handcart and 99 second-hand phones. But one other thing was unusual about the jam: it only existed on Google Maps.
Simon Weckert's artwork Google Maps Hacks involved the artist pulling a small red cart at walking pace down some of the main thoroughfares of Berlin. The 99 phones in the cart, all reporting their locations and movement back to Google's servers, gave the search company the impression of a huge cluster of slow-moving traffic, which was duly reported on the company's maps.
"Through this activity, it is possible to turn a green street red, which has an impact in the physical world by navigating cars on another route to avoid being stuck in traffic," Weckert wrote.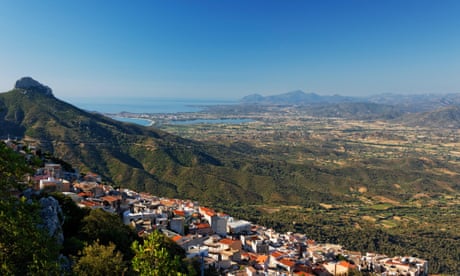 Mayor of Sardinian village blames Google Maps for lost tourists
Read more
In his statement, Weckert cited a journal article by the German anthropologist Moritz Ahlert: "Google's map service has fundamentally changed our understanding of what a map is, how we interact with maps, their technological limitations, and how they look aesthetically.
"What is the relationship between the art of enabling and techniques of supervision, control and regulation in Google's maps? Do these maps function as dispositive nets that determine the behaviour, opinions and images of living beings, exercising power and controlling knowledge? Maps, which themselves are the product of a combination of states of knowledge and states of power, have an inscribed power dispositive."
One of Weckert's virtual traffic jams ran directly past Google's Berlin offices, as the artist's video footage showed barely any cars on the street – though there were a number of bikes and electric scooters.
Advertisement
A Google spokesperson said: "Whether via car or cart or camel, we love seeing creative uses of Google Maps as it helps us make maps work better over time."
The work, revealed just a few days before the 15th anniversary of Google Maps' founding, is just the latest example of a prankster taking advantage of the "crowdsourced" nature of much of Google's data collection. In 2015, the company had to shut off one feature, Map Maker, after a series of embarrassing vandalism incidents culminated in the creation of a virtual park, the shape of which appeared to resemble the company's Android logo urinating on Apple's trademark.
The company was sued the same year for allegedly lifting parts of its database from a rival app, PhantomAlert, which had included digital "trap streets" in its database. Those points of interest, which did not exist in the real world, showed up in Waze, a mapping app Google bought in 2013, PhantomAlert claimed.
We won't let Brexit come between us…
… and we hope you feel the same. Britain may be leaving the EU, but the Guardian remains committed to Europe, doubling down on the ideas and interests that we share. Our independent, fact-based reporting will inform Britain about Europe, Europe about Britain, and the rest of the world about both. These are turbulent, decade-defining times. But we will stay with you, delivering quality journalism so we can all make up our minds based on fact, not fiction.
You've read 49 articles in the last four months. More people, like you, are reading and supporting the Guardian's independent, investigative journalism than ever before. And unlike many news organisations, we made the choice to keep our reporting open for all, regardless of where they live or what they can afford to pay.
The Guardian will engage with the most critical issues of our time – from the escalating climate emergency to widespread inequality to the influence of big tech on our lives. At a time when factual information is a necessity, we believe that each of us, around the world, deserves access to accurate reporting with integrity at its heart.
Our editorial independence means we set our own agenda and voice our own opinions. Guardian journalism is free from commercial and political bias and not influenced by billionaire owners or shareholders. This means we can give a voice to those less heard, explore where others turn away, and rigorously challenge those in power.
We hope you will consider supporting us today. We need your support to keep delivering quality journalism that's open and independent. Every reader contribution, however big or small, is so valuable.