Understated beauty: 'Great brands have one big idea that chimes with people'
For a brand such as Audi, form really does follow function – which translates into designs that instill a sense of reliability, efficiency and trust
Paid for byShares2
It was the audacious simplicity of it. At last year's Milan Design Week, a giant ring was suspended inside the courtyard of the city's Seminario Arcivescovile, a seminary that was built in 1564.
Ma Yansong, the founder of MAD Architects, which developed the installation with Audi, explained the thinking behind it: "The illuminated ring in the square boundary of the historical courtyard stands for mankind's strive for perfection."
The installation, called "Fifth Ring", was arguably a perfect metaphor for a design aesthetic that has long been associated with the German carmaker. The air of quiet confidence. The understated beauty. Its sheer efficiency.
But the aesthetic is also a business ethos rendered into physical form.
"Audi are an interesting brand in the way they tapped very deliberately into the whole German design aesthetic of engineering efficiency, rationality and modernity," says Jeremy Myerson, chair of design at the Helen Hamlyn Centre for Design at the Royal College of Art and founding editor of Design Week. "Those values go back to the Bauhaus roots of good form, everything precisely as it needs to be – and there is still commercial equity in that, as we've seen in brands like Apple. The idea is that in a complex world you need simplicity, and that continues to hold its own."
Audi has made a virtue of those principles in its adherence to functionality and to the concept of progress through technology (better known as vorsprung durch technik). It's a subtle message with a powerful appeal. The beauty of its cars flow from fundamental engineering values that feed into quality and consistency.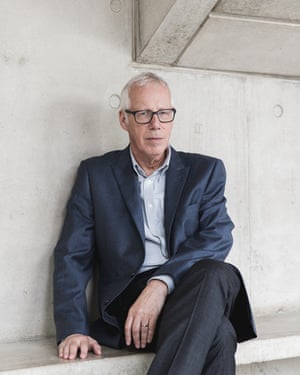 "Most great brands have one big emotional idea, very simple, very recognisable and it chimes with people," says Myerson, "You buy an Audi because you're identifying emotionally in a high quality, technical machine. It instils ideas of reliability and efficiency – trust essentially. And that's what the best brands are about."
Simplicity should never be mistaken for predictability or dullness. Audi has always been ready to push the envelope, whether it came to the aerodynamics of its iconic 1980s Quattro or the sporty elegance of the TT.
"Audi has always been able to be creative within its own defined rules," says Howard Guy, co-managing director of automotive and aviation consultancy, Design Q. "They were the first manufacturer to start using materials and finishes that play off each other very imaginatively. For instance, the TT dash had a superb grain, a texture and softness which didn't make it feel like it was a great big injection-moulded piece of plastic like most things at the time. There were little details, a bit of gloss, a bit of brushed aluminium, the way the materials were brought together that was very refreshing and everyone began to copy it. It's about perception, the way of making something mass market look expensive. It's clever because it's about playing with surfaces and colours – things that don't cost much. It's the same approach that makes for a great handbag."
Audi's lesson is one of boldness and confidence in its ability to take materials and technology and synthesise them into something that symbolises progress in an elegantly understated way, whether it be the Audi A8 aluminium Space Frame of the early 1990s or the 1995 TT coupe that has proved so enduring.
"The very first TT had the baseball interior with the heavy leather seats with the huge stitching. Nobody had done that before or been bold enough," says Guy. "They were very sure of their ground. When it came to those great cars, they did it with courage and that's a disappearing value in the car industry today, there's so much to lose, everyone plays safe."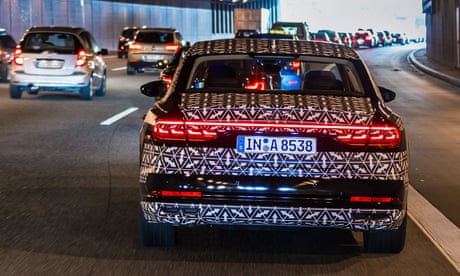 From classrooms to cars: when digital savviness trumps tech fads
Paid for by Audi Read more
The danger of homogeneity must always be set against destroying core values and Audi's heritage has meant a consistency of approach. It is a premium brand and everything stays as in tune to that as its legendarily reliable engines.
Embracing new technology in the shape of electrical motors and AI brings new challenges, but you expect that core principle of form following function will always provide a solution that connects with its audience. The Audi Q4 e-tron concept features recycled plastic fabric and sustainable paint developed to reflect sunlight so the car requires less air-conditioning.
Being ahead of the curve while remaining faithful to its ideals is how Audi has managed to match its engineering prowess with an equally impressive design aesthetic. In short, it's the Audi way of doing business – and it's also why the phrase vorsprung durch technik has become synonymous with the brand.